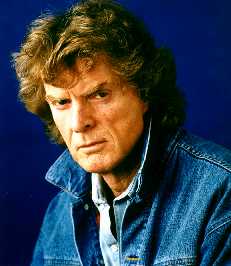 On Thursday, April 12, 2007, CBS announced they were dropping Don Imus from CBS radio because of his remarks about the Rutgers womens basketball team, even though his show was responsible for $15 million in annual revenue to the company, which owns Imus' home radio station, WFAN-AM in New York, and also manages Westwood One, the company that syndicates the show across the country. This post is a composite of several media reports, to include
WCBS-TV
in New York and
CBS News
. Click
HERE
for a transcript of the exchange during which he made the remark.
The decision was made after CBS Chairman and CEO Les Moonves met with the self-proclaimed political "reverends" Jesse Jackson and Al Sharpton earlier in the day. Both Jackson and Sharpton had earlier called for Imus to be fired.
Moonves issued the following statement regarding the decision:
"From the outset, I believe all of us have been deeply upset and revulsed by the statements that were made on our air about the young women who represented Rutgers University in the NCAA Women's Basketball Championship with such class, energy and talent. Those who have spoken with us the last few days represent people of goodwill from all segments of our society - all races, economic groups, men and women alike. In our meetings with concerned groups, there has been much discussion of the effect language like this has on our young people, particularly young women of color trying to make their way in this society. That consideration has weighed most heavily on our minds as we made our decision, as have the many emails, phone calls and personal discussions we have had with our colleagues across the CBS Corporation and our many other constituencies."
Both Jackson and Sharpton vigorously approved the action, claiming it a victory for decency and proclaiming that the public airwaves cannot be used to transmit racial or sexual degradation or to commercialize and mainstream racism and sexism. This coming from two jokers who remained silent while Bill O'Reilly took the black rapper Ludicrous to task several years ago.
Sumner Redstone (formerly named Murray Rothstein), chairman of the CBS Corp. board and its chief stockholder, told reporters that he had expected Moonves to "do the right thing," although he never specified what he meant by "the right thing".
However, mainstream public reaction is somewhat different than the elites' reaction. During Imus' Radiothon, which raises funds to benefit the
Tomorrows Children's Fund
, the
CJ Foundation for SIDS
as well as the
Imus Ranch
, which hosts kids with cancer,
volunteers were getting about 200 more pledges per hour than they did last year, with most callers expressing support for Imus
. Radiothon has raised more than $140 million since its inception in 1990.
And Imus has been fighting back. In a
story
posted on the PeopleMonstersAndCritics website, Imus wonders why Al Sharpton hasn't apologized for his role in stirring up the Duke lacrosse controversy, and also discloses that MSNBC cancelled his show a mere 12 hours before the scheduled Radiothon event.
In a related story,
Newsday
reports that Imus met with the Rutgers team members for about three hours Thursday night at the governor's mansion in Princeton, N.J. He left without commenting to reporters, but his wife, Deirdre, described the meeting briefly as she stepped in to co-host an on-air fundraiser on that had been scheduled on her husband's show Friday morning.
The players "
gave us the opportunity to listen to what they had to say and why they're hurting and how awful this is
," Deirdre Imus said. "
And I have to say that these women are unbelievably courageous and beautiful women
."
C. Vivian Stringer, the team's coach, characterized it as a very productive meeting. "
We were able to really dialogue. ... Hopefully, we can put all of this behind us
", said Stringer. However, Stringer stopped short of saying whether the team forgave Imus for the remarks. The Daily Targum, Rutgers' student newspaper,
reports
that most students approved of the firing of Imus.
However, the firing of Don Imus is clearly an overreaction. While his remarks were tacky, they were certainly not "racist". Imus did not refer to the race of the players. In an
article
posted on the VDARE website, Pat Buchanan offers an analysis of the lynch mob forming against Imus and the attendant hypocrisy. Here's an excerpt:
What was the term the I-Man used? It was "ho's," slang for whores, a term employed ad infinitum et ad nauseam by rap and hip-hop "artists." It is a term out of the African-American community. Yet, if any of a hundred rap singers has lost his contract or been driven from the airwaves for using it, maybe someone can tell me about it.

If the word "ho's" is a filthy insult to decent black women, and it is, why are hip-hop artists and rap singers who use it incessantly not pariahs in the black community? Why would black politicians hobnob with them? Why are there no boycotts of the advertisers of the radio stations that play their degrading music?

Answer: The issue here is not the word Imus used. The issue is who Imus is—a white man, who used a term about black women only black folks are permitted to use with impunity and immunity.

Whatever Imus' sins, no one deserves to have Al Sharpton—hero of the Tawana Brawley hoax, resolute defender of the fake rape charge against half a dozen innocent guys, which ruined lives—sit in moral judgment upon them.

"It is our feeling that this is only the beginning. We must have a broad discussion on what is permitted and not permitted in terms of the airwaves," says Sharpton. It says something about America that someone with Al's track record can claim the role of national censor.

Who is next? And why do we take it?
And that's a good question. Why do we take it? Because we fear the political and economic consequences of resistance. We've become so atomized we think we, as individuals, will be left hanging if we stand up.